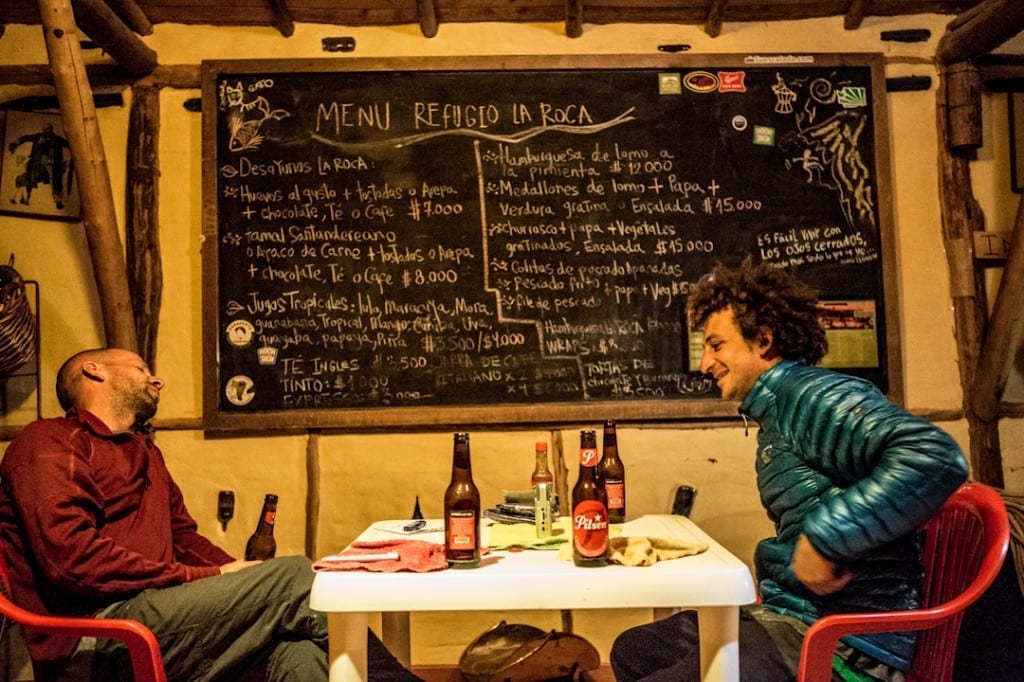 On Episode 29, I sit across a plastic Club Colombia table in Refugio La Roca from undercover bone-crusher Cody Roth. Despite appearances in Chuck Fryberger's films and Andy Burr following Cody around like Paparazzi hunting Lohan, and despite him crushing 5.14 and V-hard, I postulate that Cody, AKA C.H.U.T, AKA The Critter, is an unknown in the USA. His disappearance into the Alps for a decade didn't help. Cody and I dive deep into the differences in climbing culture between the US and Europe. We tread water in stereotypes and my thick-headed preconceived notions until we climb out the other side with a great big hug for our Euro brothers and sisters who climb rocks while sporting their jaunty scarves. Cameos abound from Alexandra (our hostess at the refugio), Andy Burr, and Ramillo (AKA Karl) the dog. Viva Colombia!
Cody Climbs in the Sandias, New Mexico,
Cody Sprays on and on about Europe, Bli, Bla, Blub
Who the Hell is Killian Fischhuber?
Podcast: Play in new window | Download
Subscribe: RSS