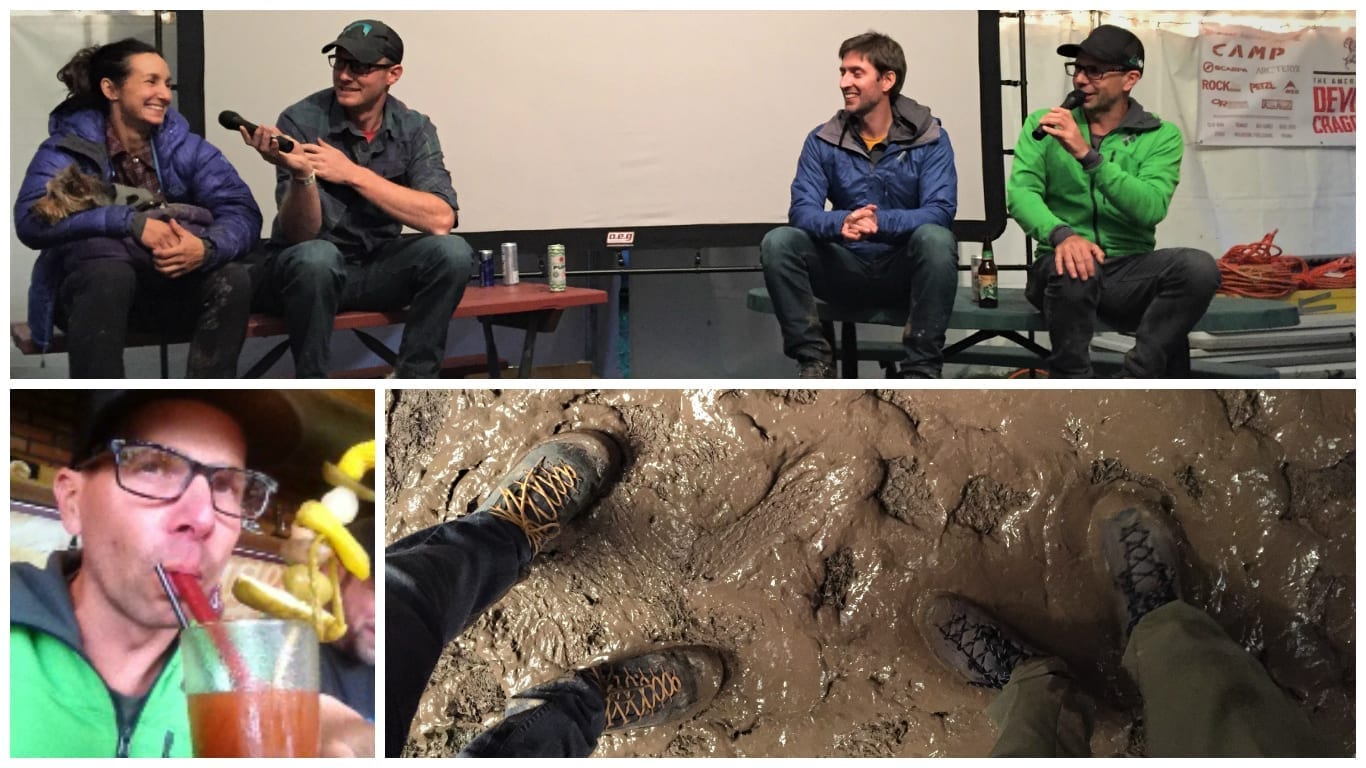 On Episode 128, I dig back in the archives for a live show recorded last year at the American Alpine Club's Craggin' Classic in Devils Lake, WI. One rainy, soggy, muddy night, three guest joined me for a panel discussion on the colorful history of the upper Midwest's most storied cliff. Guidebook author Jay Knower, guide James Schroeder, and boulderer and Boulders Climbing Gym manager Katie Schultz talk history, grades, the infamous DLFA and more. Good times under a tent and a cloudy sky in the North Woods. As the climbing season in Wisco gets rolling, let deez guys get youz guys psyched for the Lake!
Boulders Climbing Gym, Madison, WI
Get Involved with the Wisconsin Climber's Association
2017 Craggin Classics including DL Oct 13-15.
Podcast: Play in new window | Download
Subscribe: RSS