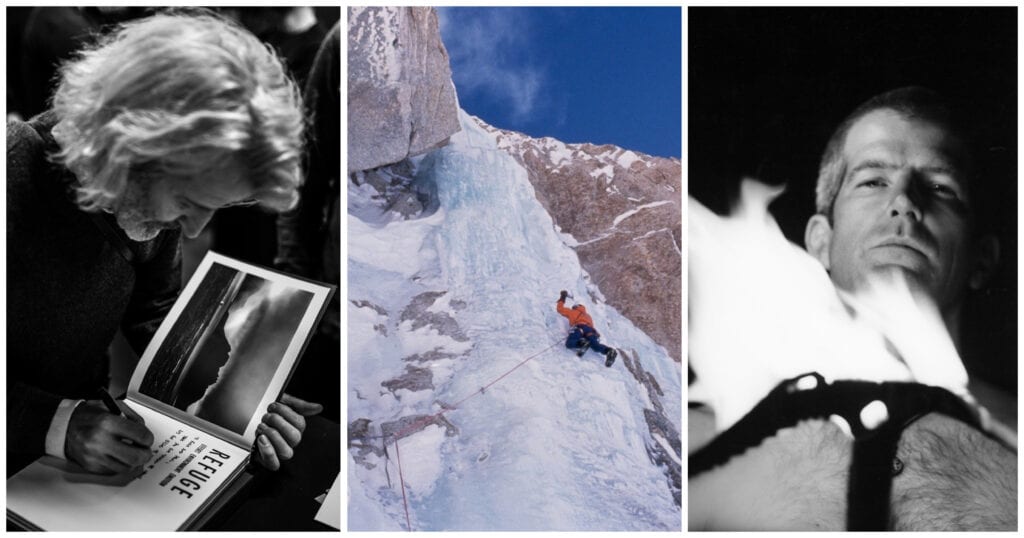 On Episode 171, I sit down in the Dissect Podcast studio with former alpinist, Mark Twight, for part 1 of our talk from February 2019. Though Mark gave up extreme alpinism around 2000, his attitude, outlook, and philosophy are still that of a climber. In this EPIC late night and whiskey-fueled interview, Mark recounts a career in the mountains that happened two decades ago, but is still reverberating in his own psyche and with young alpinists today. Like a drug addict or a rock star, Twight battled with the prospect of coming down from those heights to the trivia and monotony of the valley. Nearly 20 years out from his last great climb and after many other incredible accomplishments, Mark only recently has found some peace without climbing.
Nonprophet.media and Mark's New Book: REFUGE.
Kiss or Kill: Confessions of a Serial Climber.
Episode 172: Mark Twight – Still Coming Down Part 2
MFT and Chris Kalous by Delila Causevic

Chris Kalous by MFT

Jason Mamoa and MFT by Delila Causevic

MFT by Nikki Smith

MFT signs his book REFUGE by Trevor Thompson

MFT, Scott Backes, Steve House by Lisa Bouchard

MFT on Mt Hunter by Scott Backes

MFT on Nanga Parbat by Barry Blanchard

MFT on Slovak Direct by Steve House

Scott Backes and MFT after Deprivation by Michael Kennedy

Randy Rackcliff below Reality Bath by MFT

Kiss or Kill cover by Brooks Freehill

MFT by Dan Krauss

Bouchard, Surrette, Franklin, Twight, Rackcliff
Podcast: Play in new window | Download
Subscribe: RSS