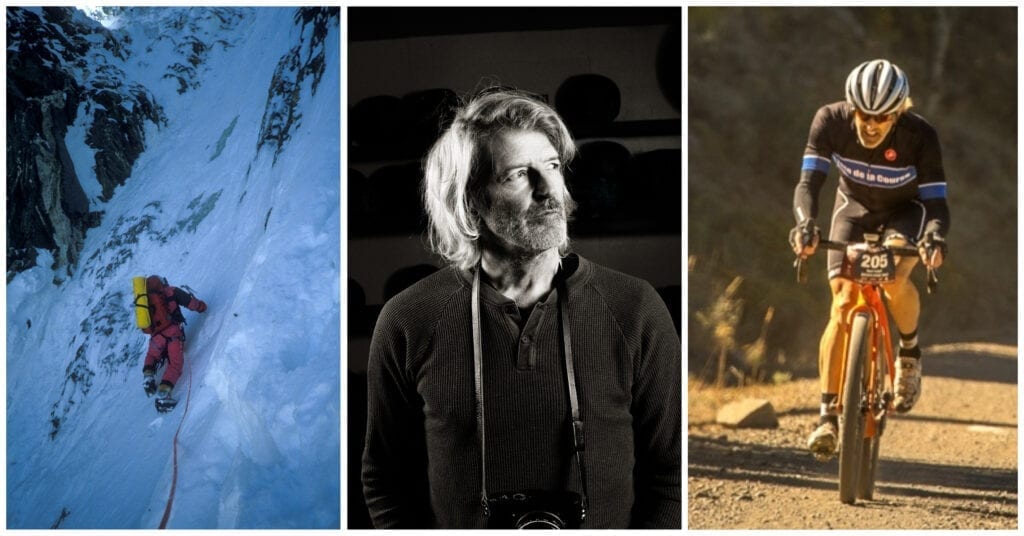 On Episode 172 of the Enormocast, we continue to part 2 of a conversation with Alpinist Mark Twight. The Royal We highly recommends that one has a listen to Part 1 first, but this second half does stand on its own especially if you're already familiar with Mark's exploits in Chamonix and on Nanga Parbat. On this installment, Mark switches to tales from Alaska, and then we go deep into what makes Mark tick, his thoughts on his legacy, and what its like to lose so many friends to the savage arena on the mountains.
Episode 171: Mark Twight – Still Coming Down Part 1.
Nonprophet.media and Mark's New Book: REFUGE.
Kiss or Kill: Confessions of a Serial Climber.
Kiss or Kill cover by Brooks Freehill

MFT by Nikki Smith

MFT and Chris Kalous by Delila Causevic

MFT signs his book REFUGE by Trevor Thompson

Jason Mamoa and MFT by Delila Causevic

Chris Kalous by MFT

Bouchard, Surrette, Franklin, Twight, Rackcliff

Scott Backes and MFT after Deprivation by Michael Kennedy

Randy Rackcliff below Reality Bath by MFT

MFT on Mt Hunter by Scott Backes

MFT on Nanga Parbat by Barry Blanchard

MFT on Slovak Direct by Steve House

MFT, Scott Backes, Steve House by Lisa Bouchard

MFT by Dan Krauss
Podcast: Play in new window | Download
Subscribe: RSS